On behalf of the entire team we would like to extend a warm welcome to our practice website. Everyone at the practice is committed to providing you with the very best in dental healthcare. Our staff each bring a level of commitment and years of experience to the practice and have all attained high standards of professional qualification. Our primary goal is to provide excellence in all facets of dentistry and to carry it out in a gentle and caring way using the latest techniques.
We think you will appreciate the warm and friendly manner in which we treat patients. Our commitment is to apply our dental knowledge and skills in a caring and gentle way, so you can feel at ease as we help you attain the smile you desire.
Through excellent preventive, restorative, and cosmetic dentistry PLUS technologies that make dental visits more pleasant than before we work with you to achieve a smile that can maximize your personal health and appearance, and raise your self-esteem. We want you to know that we enjoy patients of all ages!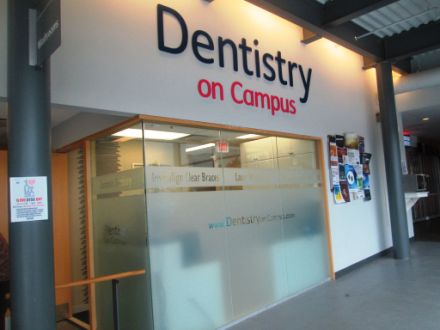 It's important to realize that your dentist sees much more than just your teeth. Some health-related conditions that show up in the mouth include:
- diabetes
- oral cancer
- temporomandibular disorder (TMD)
- HIV/AIDS
- thyroid problems
- iron deficiency/anemia
- leukemia
- eating disorders (bulimia and anorexia)
Communication with your dentist is vital. During your visit, talk to your dentist about your ongoing health concerns so that he or she may help you. Your dentist may adjust your treatment if you have certain medical conditions, use certain prescription drugs or are currently undergoing medical treatment, such as radiation or chemotherapy. Your Dentist Sees More Than Just Your Teeth Your dentist plays a very important role in your health-care team. Dentists have the skills and the expertise - not only to treat oral health disease - but to help you with all of your oral health needs. It's important to keep your dentist up-to-date on your health and medications. Let's say you have a heart murmur, or have just had a hip or knee replaced. You may need antibiotics before dental work to reduce the risk of infection. Many dental procedures involve some bleeding of the gums and healthy blood clotting is important to recovery. Conditions such as liver disease and medications such as aspirin, blood thinners, and some herbal remedies may affect the ability of the blood to clot normally. Your dentist can also spot emerging medical problems. For example, the onset of bleeding from your gums may suggest the beginning of gum disease that could also be related to adult-onset diabetes if your gums have otherwise been healthy. Speak to your dentist about the relationship between good oral health and overall health.
Get in touch with us today!